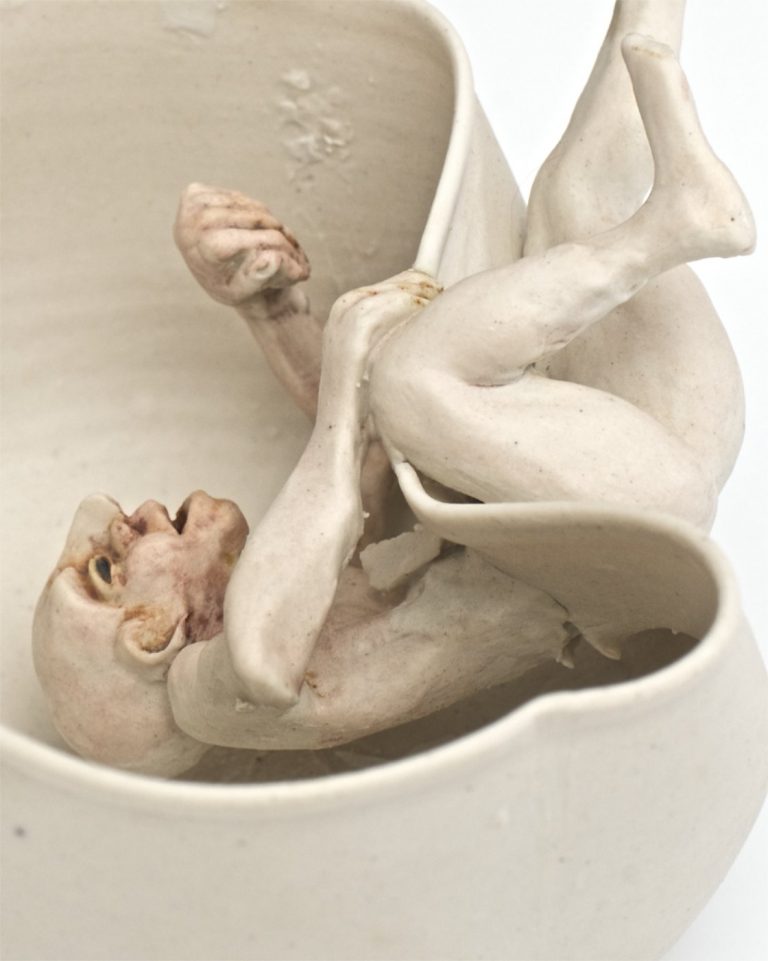 Ceramics has been Jon Barrett-Danes' family for at least five generations. The earliest records show a pottery at Hoo in Kent dating from 1834, and Jon's great-great-uncle Edward Baker worked at the well-known Upchurch pottery in Kent from 1909 (and later owned it).
Each generation has produced their own particular style of work, and Jon's father, Alan, was the first to break with tradition by leaving the family pottery, undertaking a formal college training and entering the pottery industry as a designer.
He later taught ceramics at Cardiff College of Art and worked collaboratively on work with Jon's mother Ruth in the 1960s and 1970s. Some of their joint ceramic work is kept in the permanent collection at Aberystwyth University.
Jon completed a degree in ceramics at Bristol in 1985, having specialized in thrown ware and glaze development.
While at college he was inspired by the pages of the Wedgwood Creamware catalogues from the late 19th century, and – in stark contrast their classical lines – cartoon drawings.
He also spent time building kilns and experimenting with wood-fired salt glaze. He used these glazes to good effect on the teapot forms that became an obsession for many years.
After spending time working as a college technician, travelling, landscape gardening and other short-term jobs, Jon returned to his first love making pots in his spare time, while also training to be a teacher.
He has taught on and off ever since – he currently teaches from time to time ceramics at West Dean college in Sussex, and more recently has run workshops for blind and visually impaired students at New College, Worcester.
Although his primary interest was always the wheel-thrown object, it soon became clear to Jon that he would never make a living from selling teapots.
Drawing inspiration from the collaborative work of his parents, which combined classical vessels with mythical and imaginary creatures, he started making animals.
His first piece was a pig, which, he says, seemed to emerge quite naturally. He soon moved on to sheep, chickens, cows and horses, constantly refining and developing the form.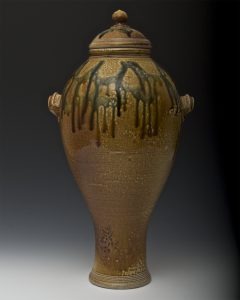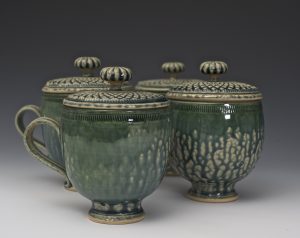 His animal forms still embody the same concern for form and profile that sustained him in the search for the ideal teapot, and he has transferred many of the elements that excited him in that development, combining classical strength with wit and humour.
A sense of humour and a keen observation of nature is the driving force behind the figurative sculpture of Jon Barrett-Danes.
Jon's early years spent exploring the wild hills that surrounded his home led him to be a keen observer of nature in all it's guises and this has been translated into his animal sculptures that confront and challenge the onlooker.
However, there is lurking behind those beady eyes a wealth of fun embodied in the lively and richly personal vocabulary that he has made his own. Guaranteed to make you smile.